So, you've decided on the car you want, and now it's time to finance your vehicle. The two main options you have when financing your vehicle are buying and leasing. These financing options are designed to suit the needs of different drivers, and it's important you choose the right one. So, how do you find out if buying or leasing is the right choice for you?
To help determine if you should buy or lease your next car, our finance center at Hixson Ford Leesville is here with this full guide for drivers around the areas of Leesville, New Llano, and Anacoco, LA. When you need comprehensive financing, you can be sure Hixson Has It: Has a new culture, new attitude, and an easier way.
The Benefits of Leasing
Leasing is becoming more and more popular-and for a good reason. Unlike buying, leasing has you driving a car for a few years at a lower monthly payment. Once the lease contract is finished, you just return the car to our dealership, and we'll help you find your next vehicle.
Leasing isn't just a great way to get a lower monthly payment on your vehicle-it's also an easy way for drivers to get ahold of a vehicle at a higher trim level. If you're the type of driver who likes to have all the latest technology at your fingertips, this financing option may be just right for you.
The Benefits of Buying
On the other hand, buying is a very popular option as it offers drivers the freedom to do what they want with their vehicles. Since they're buying the car in full and don't need to return it to the dealership, it provides drivers with the ability to customize their vehicles as they see fit.
Another benefit of buying your vehicle is that you can drive it as much as you want. With leasing, you have limits to how many miles you can drive your car. If you choose to buy, you don't have to consider how many miles you put on your vehicle, making family road trips much more comfortable.
Should I Lease or Buy?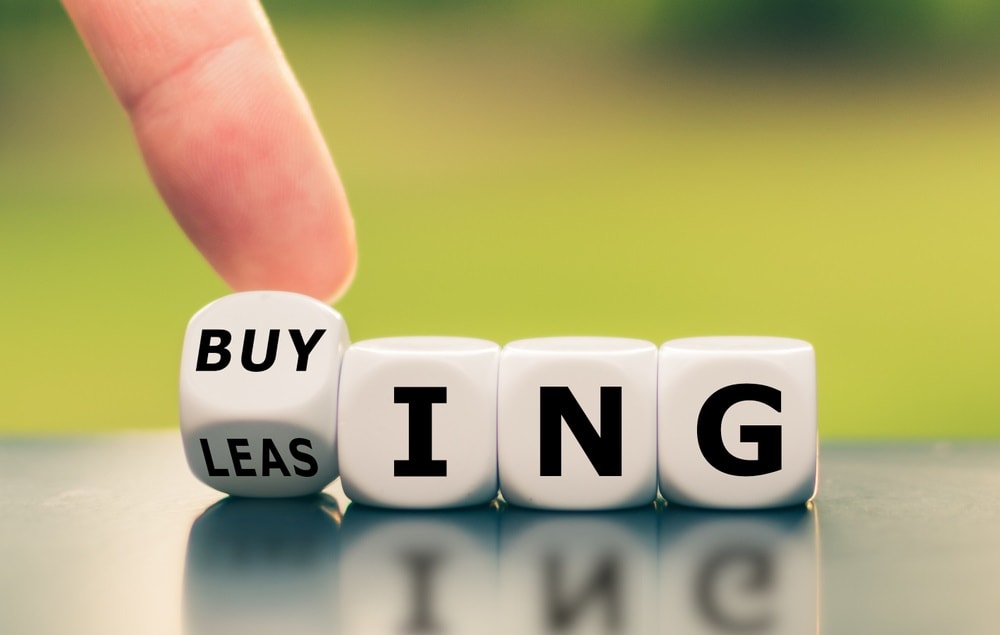 So, which one is the right choice for you? Well, leasing can be a great option for drivers who want a vehicle equipped with the latest features. Whether you want a luxury car or a high-trim model, leasing is a great way to get a deal on a car you love.
However, if you're a driver who travels often, you may want to buy your car, as it gives you the freedom to travel as far as you want. If you need a car for road trips, you may want to consider buying as the option for you.
Visit Our Finance Center Today!
Have you decided which financing option is right for you? Now, all you have left is to have a conversation with our finance team before you can start driving around the Leesville, New Llano, and Anacoco, LA, areas. To get started today, just contact our finance team at Hixson Ford Leesville today!